UBCO Varsity Outdoors Club Host's Largest Fundraiser in Club History!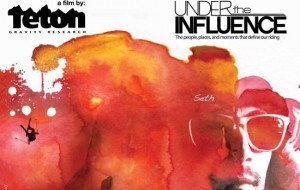 UBCO Varsity Outdoors Club Host's Largest Fundraiser in Club History!
On Wednesday, October 29, 2008 the UBCO Varsity Outdoors Club Okanagan (VOCO) held their first annual fundraiser at the Kelowna Community Theater were they showed the Teton Gravity Research movie premier "Under the Influence". The show turned out to be a great success for the club, in that they raised over $3000! The theater has a capacity of 860 people and VOCO sold close to 500 tickets for the show, which is a great turn out for a first-time event. Hopefully next year we can draw in a larger crowd wince they've had a flavor of what TGR has to offer; steep n' deep backcountry exploration.
With the proceeds raised we hope to purchase new club gear, offer discounts to club members on safety courses and plan more club trips to groovy locations around the Okanagan and B.C.
Club members involved with organizing the TGR event worked their asses off and should be recognized for their contributions, time and energy on this event: Neil Shroder, Brody Granger, Dylan Cunningham, Heather Buckingham, Dave Donnelly, Samantha Brett, Nick Therrien, Hilton Bryne, Brook Bailey, Yannik Letailleur, Jennifer Klimchuck, and Ben Glassco (for being our amazing MC). Sorry if I missed anyone.
Along with individual volunteers, the TGR event wouldn't have been complete without local sponsors. A special thanks to these following shops: Venture Gear Bikes and Backcountry, Fresh Air Experience, Deviate Boardshop, Freeride Boardshop, Kelowna Kayak and Outdoors Inc., Island Snow, Big White and Silver Star Resort, Revelstoke Mountain Resort and Monashee Snowcats. Without the generous donations from these amazing sponsors, we wouldn't have been able to provide the public with the sweet prizes that we did, including a 2 day cat-skiing trip for two in the Monashee Mountains and much more!
Lastly we would like to thank those of you who supported the event by purchasing tickets and coming out to support your local university and community! The theater was pumping with energy from the crowd as people lunged for prizes and swag, and nothing but smiles were worn on people's faces as they walked out of the theater. It was good to see some familiar faces out there, so please spread the word next year when this event is back in town!
Hope everyone enjoyed the show and thanks again to everyone!