Holly Hildebrandt art to be part of the "Sculpture Partners with Abstract" Art Show
Holly and other local artists will be showcased at the Lake Country Art Gallery.
(Read Holly's bio below)
The new Lake Country art gallery, which opened its doors in January 2010, will officially open its second show "Sculpture Partners with Abstract" on Sunday, March 21st. Visitors can see the show as soon as March 18th if they like, and the show will run until the end of April. Visit the Lake Country Art Gallery at 10356 A Bottom Wood Lake Road (Across from the high school and golf course); the gallery is open 10-4 Monday through Saturday, and 12-4 on Sundays.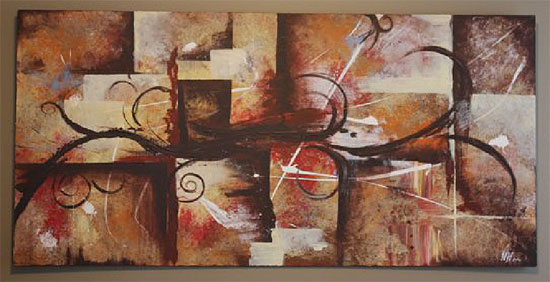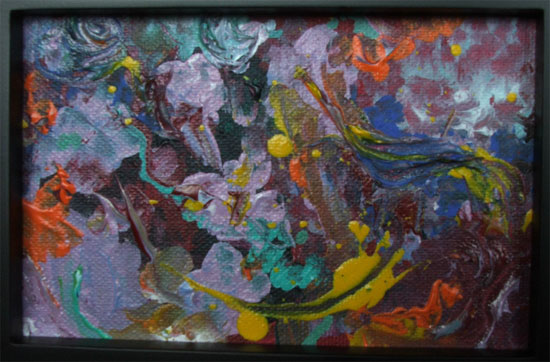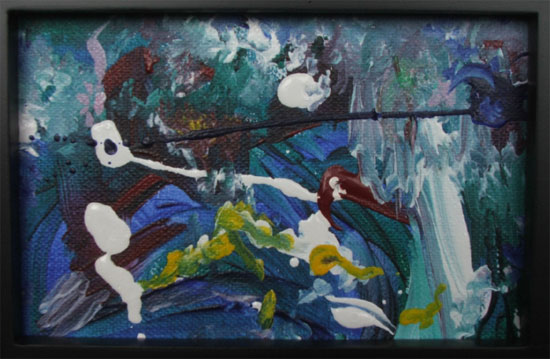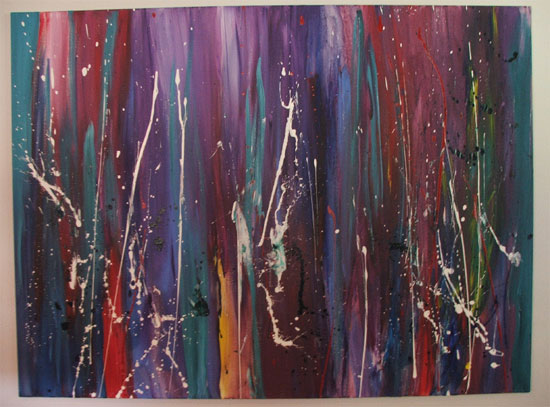 These paintings are not on display at the art gallery.
A bit about Holly Hildebrandt
Holly loves to spread colour across a canvas; paintbrush is optional. She has been painting for the joy of it for several years, and finally realized that it is one of her passions. Now as an emerging artist, Holly primarily uses acrylics, but occasionally dabbles with charcoal, pencil, and pastel. Her chosen style is abstract, but she also enjoys drawing portraits. Holly has lived in Lake Country for five years, been happily married for the same, has two lovely children, and a very fluffy dog.
For more information about Holly's art contact her at hollyhil@gmail.com