PUNKSVILLE (The Movie) to be produced in Kelowna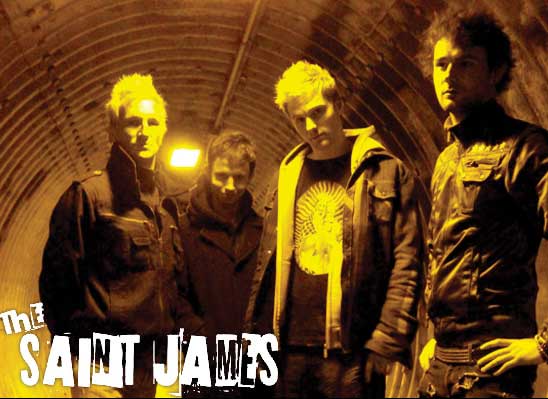 PRESS RELEASE
PUNKSVILLE (The Movie) to be produced in Kelowna
Producers of the Okanagan-based film and TV production company, Death or Glory Productions, are extremely pleased to announce their new film project, PUNKSVILLE, a full-length motion picture to be filmed entirely in the Kelowna area. Currently in pre-production, filming is set to begin in early April 2010. The scripted film will use Kelowna as the backdrop for the small city of Punksville.
"We are determined to use Kelowna locations – and local characters – in the film as they are in real life, thus showcasing and promoting those who are supporting us," says James Blonde, producer/writer.
PUNKSVILLE is a drama that follows the story of a young, free-spirited girl, "Jo" (Athena Lebessis, American Pie Presents Beta House), who is torn between settling down with her wealthy, bland boyfriend, or opting for something a little different. When her favourite punk-rock band, The Saint James, comes to town, Jo unexpectedly gets involved in 24 hours of rock 'n' roll madness, and is forced to make a life-changing decision.
"We are extremely excited to have Athena on our team. We were lucky to have met her while she was in Kelowna visiting friends. Athena read the outline of the film, and then agreed to our offer of lead female character 'Jo'," says Felix Vinyl-Poét, producer/writer.
The Saint James have made local, and national news in recent months, having struggled with the school system, in their efforts to raise funds for school music programs.
Death or Glory Productions is appealing to local businesses and investors to step up and help financially support this project. Sponsorship and investment packages are available from $1,000.
"We hear lots of talk around here, but we aren't seeing action when it comes to cash," says Blonde. "We would like to see people put their money where their mouth is, and then be proud when the film hits international film festivals, showcasing the Kelowna area as it is."
The total budget for the production is set at $600,000 CAD.
"With new tax incentives of up to $10,000 in write-offs, investing in a film production like this is a great way to support the Okanagan film industry. We are offering all sponsors and investors on-set access, and the opportunity to be actively involved in many aspects of the filmmaking process," says Trance Blackman, producer/writer.
Artistically, with a name like "Punksville", the producers feel the film will have huge international appeal, and will have subtitles in French, German, Spanish, and Italian.
"We're so excited to make a film we would want to watch; real musicians, Euro-style cinematography, no green screens, just hands-on Filmmaking 101," says Blonde. "We're insisting on local cast, crew and production equipment. We have secured the latest in world-class cameras and editing facilities. Jon Summerland, the Okanagan film commissioner, has been instrumental in accommodating us with local resources, equipment, permits, and locations."
The producers have also consulted with Kelowna Mayor, Sharon Shepherd, who was open and supportive of the project.
Sponsorship and investment packages are available from Death or Glory Productions. Further details are available at the Punksville website, also home of The Saint James, at www.punksville.com.
Contact the producers by email at info@punksville.com.